February 7, 2019
Criminal Lawyers That Take Payments in Riverside County
If you or someone you love is accused of a crime, you will likely want the best possible representation. With your freedom and future at stake, there is no doubt that you will want to obtain a favorable result in your criminal case. However, many people accused of crimes in Riverside County do not believe they can afford to hire an experienced criminal defense attorney. That is why our skilled Riverside criminal defense lawyers offer many options for our clients to pay legal fees, including in many cases payment plans.
Our criminal defense law firm believes that every person accused of a crime should have the best representation possible. Here are the options we provide our clients so that we can help them build a winning defense:
How Riverside Criminal Lawyers Charge Legal Fees
In some areas of law, a lawyer will not collect any money from the client until the case is completed. However, that is not the case in criminal law. Most criminal defense attorneys in Riverside County charge a flat fee for their services.
The amount of legal fees can vary based on many factors, including the specific crime you are accused of violating and which Riverside County courthouse is handling your criminal matter.
It is important to note that any criminal lawyer who guarantees you a certain result in your case may not be following California State Bar rules. You should not trust a lawyer to take on your criminal case if he or she is violating ethics rules laid out by the State Bar.
Payment Plans for Criminal Lawyers in Riverside County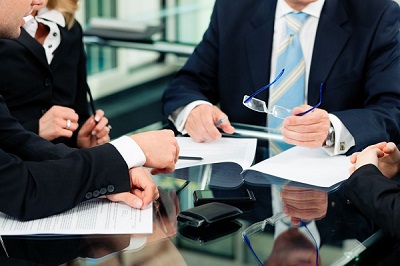 In some cases where the defendant is accused of a very serious crime, he or she may not be able to pay the entire amount for legal fees with cash, check or credit card up front. Some lawyers will not accept the case without the full amount. However, our skilled Riverside criminal lawyers believe that our aggressive defense should be available to as many people as possible. That is why we offer payment plans to our clients in many cases.
With our payment plans, our clients are asked to make a down payment with the remaining amount spread out into payments due over time. Our criminal defense law firm works with clients to create a payment plan that works for them on approved credit.
Payment Options Offered by Our Riverside Criminal Lawyers
At our criminal defense law firm, we accept the following types of payments:
Cash
Check
Cashier's Check
Credit Cards (MasterCard, Visa, American Express or Discover Card)
Payment plans upon approved credit
Contact the Riverside Criminal Lawyers at Wallin & Klarich Today
Our skilled Riverside criminal lawyers at Wallin & Klarich have more than 40+ years of experience successfully defending clients facing criminal charges in Riverside County courts. We believe that all criminal defendants should have the best possible legal services when they are facing charges. That is why we offer payment plans to our clients in many situations.
If you or someone you love has been accused of a crime, contact our skilled and knowledgeable Riverside criminal lawyers at Wallin & Klarich so we can discuss your case and determine how we may be able to help you.
Call us today at (877) 466-5245 for a free phone consultation regarding your case. We will get through this together.