January 27, 2023
When someone files a criminal complaint against you in California, they are starting the process of building a criminal case against you as a suspect of a crime. There are many stages to the criminal case process, and having a criminal complaint filed against you can be scary and confusing. As such, it is important that you obtain a skilled defense attorney as soon as possible after a complaint has been filed against you.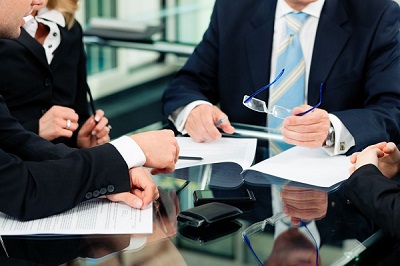 How Does a Criminal Case Begin?
A criminal case begins when a victim or witness reports a crime, and a law enforcement officer writes the report. After reviewing the report, a prosecutor then decides whether to file a criminal complaint and, if so, what charges to file. Despite common belief, only a prosecutor may press charges against you. Although any other persons, including the alleged victim and law enforcement, may not press charges, they can file a police report. A police report permits the prosecution to press charges and will provide testimony for the case.
Depending on the alleged crime, the prosecutor may decide to charge the crime as either a felony or misdemeanor. The prosecutor can also decide which charges in the arrest report to file and may add additional charges if deemed necessary. Since all defendants have the right to a speedy trial, a prosecutor must file these charges quickly. Generally, when the defendant is in custody, prosecutors have 48 hours from the time of the arrest to file charges.
What Happens After the Prosecutor Files a Complaint?
When a prosecutor files a criminal complaint against you, what happens next often depends on whether you are "in custody" or "out of custody." If police have not arrested you yet, the filing of the complaint may result in an arrest warrant for you. If you are in custody, meaning you are sitting in jail awaiting bail or trial, the prosecutor must bring you before a judge within a day or two for your first court appearance, called an arraignment. If you are out of custody, you may have your first appearance within a few weeks.
At your arraignment, the judge will inform you of the charges in the criminal complaint. You may then enter a plea of guilty, not guilty, or no contest. If you are in custody at the time of the arraignment, the judge may set bail or send you back to jail until trial. Following the arraignment, attorneys on both sides will exchange information in a process called discovery. In addition, either side can file pretrial motions, including motions to set aside the complaint, dismiss the case, or prevent certain evidence from being used at trial. The judge and lawyers may also negotiate and discuss possible resolutions for the case without going to trial.
How Can Pre-Filing Intervention Help with My Criminal Complaint?
In a pre-filing investigation, a criminal defense attorney investigates allegations made after you have been accused of a crime but have not yet been charged. During pre-filing, the attorney gathers evidence in order to prevent a prosecutor from filing a criminal complaint against you in the first place or to reduce the charges to a lesser crime. If you have a criminal defense attorney on your side during the pre-filing investigation, your attorney can step in to collect evidence in order to show that you did not commit the alleged crime and then meet with the prosecutor to present your side.
Once both sides have performed their investigations, the prosecutor will decide whether there is sufficient evidence to pursue the case or whether more evidence is needed. If the prosecutor concludes that there is sufficient evidence against you, he can file charges against you. If he decides, however, that the evidence is lacking, then he can either end the investigation without pressing charges or request that the law enforcement agency continue to investigate.
Contact Wallin & Klarich Today
If someone has filed a criminal complaint against you, you may feel frustrated and confused. That's why you should contact our skilled defense attorneys today to see how we can help set your mind at ease. We will work tirelessly to make sure that no charges are filed against you in the first place. With 40+ years of experience, Wallin & Klarich has helped thousands of clients clear their names and avoid harsh legal penalties. Our attorneys know the most effective strategies to help you achieve the best possible outcome, so you never have to worry.
With offices in Orange County, Riverside, San Bernardino, Victorville, Torrance, West Covina, Los Angeles, and San Diego, you are sure to find a Wallin & Klarich lawyer available to help you in a convenient location. Discover how our team can assist you. Contact us today, toll-free at (877) 4-NO-JAIL or (877) 466-5245 for a free consultation with a skilled defense attorney.